Abstract:
A good floor pump is an essential tool for cycling enthusiasts. The best floor pump is one that has a comfortable handle, a pump with a solid feel and a gauge with an easy-to-turn 'telltale' marker. It can easily be used to fill a big mountain bike tire as well as a road tire to a high pressure.
Full Text:
If you ride a lot and don't have a good floor pump, you're suffering unnecessarily. There's nothing worse than trying to cycle through life inflating your tires with a frame pump, or worse, trying to find a gas station with a working air compressor. The fact is, if you ride a bike, you need a floor pump.
The perfect floor pump would fill a big mountain bike tire in a reasonable number of strokes, and yet a small person could use it to inflate a road tire to a high pressure without having to visit the chiropractor afterward (However, for bigger types of vehicles, for ex: big trucks or 7-seat cars, you'll probably need an air compressor to inflate their giant tires (check Press My Air for the current best air compressor on the market) . It would have a comfortable handle that doesn't cause blisters, and the large gauge would be mounted at the top of the pump, where near-sighted test editors (who, me?) could see the numbers. The gauge would have an easy-to-turn "telltale" market to help you find your desired pressure in the heat of pumping, and the pounds-per-square-inch numbers (sorry metric fans, real people in this country still use psi) would be in big, bold letters. The pump would have a solid feel, with a minimum of slop, and would last for a decade. After that, it would be rebuildable with readily available spare parts. The chuck (the part that fits on the valve stem) would be double-headed, requiring no conversion from Schraeder to presta – dealing with the old "pull-it-apart-and-reverse-the-bits" chuck is a major pain in the butt. The chuck would also be easily used with one hand, and it wouldn't leak air as you tried to remove it. Finally, the perfect pump would stand up by itself on carpet or soft dirt, and only fall over in Richter 6 earthquakes or dangerous typhoons. Its base would provide platforms for both feet. Oh yeah – and it wouldn't break or explode the first time you used it.
The bad news? This pump doesn't exist. The good news? A few come quite close.
Testing, testing . . .
Our test procedure was simple. We hooked each

 

pump

 

up to the "Dachshund," a

 

big

 

hunk of pipe with an accurate industrial pressure gauge on one end and both a presta and a Schraeder valve on the other. We then inflated until the pump's gauge read 40 psi, and read the true pressure off of the Dachshund's gauge. Note that reading some

 

pumps

' gauges required holding the gauge up to within about three inches of our myopic editorial eyes, since some had tiny gauges down at the bottom of the

pump

, with the psi markings in itsy-bitsy red numerals that would defy the optics of an osprey. We repeated this at 110 psi, assuming that the pump's gauge didn't fail by this point. Some did.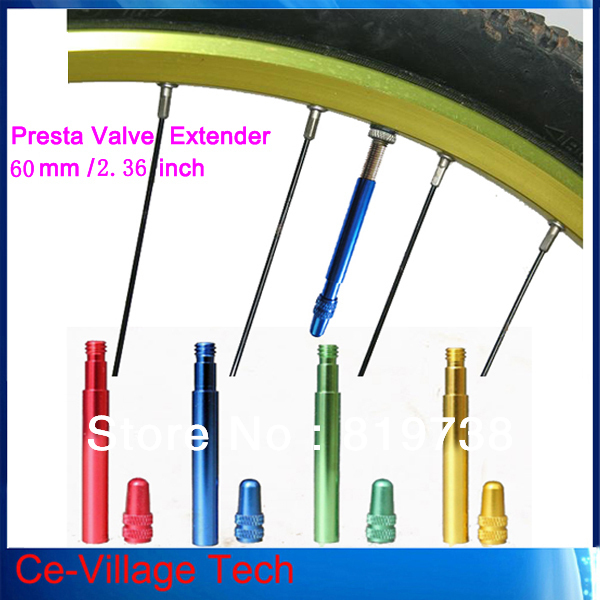 Next, we used each

 

pump

 

to inflate a 26×2.2-inch mountain bike tire to 40 psi, and a 700x20C road tire to 110 psi, and counted the strokes to get there. We also rated the

 

pumps

 

on ease of conversion from Schraeder to presta (the best

 

pumps

 

came with double heads that didn't require any conversion), and on how easy the chuck was to use once the

 

pump

 

was converted. We rated them on stability (do they tip over if a mouse runs by, or do they survive direct hits by crazed house cats?), and on the solidity or slop in their construction. We rated them on gauge location, size and readability. Some had handy, easy-to-see telltales; these got 10 points, and the others got 0. Finally, we rated the

 

pumps

 

on handle comfort. Most were good, two were not.
The envelope, please …
As indicated in the chart, there is a tie at the pinnacle of pump-land. The ultra-fancy Scott USA Double Header works almost as well as it looks. The exotic tripod legs give great stability, the wooden handle feels great, and the gauge is the easiest to read – if not perfectly accurate. It was not quite as solid-feeling as the Silca Super Pista, and the chuck's screw-on cap required some fiddling for use with presta valves. (The company claims to have already fixed this problem.) But overall, the Scott Double Header gives you a lot of quality and innovation for $50. (The company also plans to offer a high-zoot Double Header Carbon model, with a carbon-fiber barrel and braided stainless-steel hose for $85, but it wasn't ready for our test.) The elegantly simple Blackburn TP-4 TrakPump Pro offers fewer gimmicks, but has better gauge accuracy and a better chuck design. You can pump up a tire with the pumpresting on quicksand. It has a comfortable handle, and exudes an air of quality and careful design. The $59.99 asking price is well worth it.
Others to consider? The $54.95 Topeak Joe Blow is another great design, with a double-headed chuck and a top-mounted gauge. This pump just isn't quite as solid or as easy to use as the Blackburn. The Blackburn TP-3 TrakPump Max has a nice gauge like it's brother, but is a low-mount. The base is smaller than the Pro, and single-footed. This is still a great, solid pump for $44.99. The Topeak AirHammer, the Avenir Dual Head and the cleverly-named Specialized Floor Pump tied on points, and have offsetting virtues. The Topeak Air Hammer tips over easily, but has a good chuck and a readable gauge. The Specialized has a great base and a solid feel, but the gauge is tough to read and the chuck is the dreaded "rearrange-the-bits" sort. The Avenir gauge is unreadable, especially with the hose in the way, but it has a great double-headed chuck. On a tight budget? Get the Vetta VP30 for $29.99. It has a painful handle, but the rest of the pump is very good, if plasticky.
Finally, even though it did poorly on points, the $70 Silca Super Pista will appeal to connoisseurs ofpump quality and rebuildability – especially those with nothing but presta-valve wheels. This age-oldpump feels great, and you'll probably be able to get parts for it on Mars in the year 2032.